Detroit Drug Lawyer Kevin Bessant Can Help.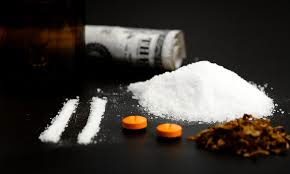 The Law Office of Kevin Bessant & Associates understands the devastating impact a drug conviction can have on your life. Drug Crimes Criminal Defense Lawyer Kevin Bessant has successfully provided aggressive court room litigation in defending persons charged with drug crimes and controlled substance offenses in Michigan.  If you have been charged with a Misdemeanor or Felony Drug Crime charge in Wayne County, Oakland County, Macomb County, Monroe County, Livingston County, or Washtenaw County, please call our office immediatley so we can help you today!  The Law Office of Kevin Bessant & Associates can defend your case and protect your interests in court.
A drug crime conviction can have life-altering ramifications, and can cause significant hardships to an individual and their family. Common penalties for offenses include time in jail or prison, heavy fines, probation, community service, participation in a treatment program, driver's license suspension, search and seizure of your property, and the loss of your right to own a weapon, obtain federal financial aid, or hold certain professional licenses.
Also, depending on the arresting agency or the amount of drugs involved, a charge can be prosecuted as a Federal Crime. Call Kevin Bessant today if you are under investigation or have been charged with the delivery or manufacturing of drugs and narcotics. The Law Office of Kevin Bessant & Associates is here to help!!
Detroit Drug Crimes Criminal Defense Lawyer Can Keep You Out of Jail
A person can be arrested and charged in Michigan for the following drug related activities:
•    Drug sales
•    Drug Possession
•    Drug Paraphernalia
•    Drug distribution
•    Drug manufacturing
•    Drug trafficking
•    Drug transportation
•    Prescription fraud
•    Marijuana crimes
If you have been arrested or charged with a drug crime in State or Federal Court call Kevin Bessant immediately for a free case evaluation and consultation. The Law Office of Kevin Bessant & Associates will aggressively defend your charges in court and persuade the jury to consider "all" of the evidence, not just the evidence the police and prosecution wants the jury to hear. You deserve to have a great legal team behind your case! You deserve the representation of Kevin Bessant to WIN your case. Call today for a free consultation or online consultation. 313-658-8159.